CASSEL Inspection brought together a group of technicians from around the world for exclusive training and collaboration.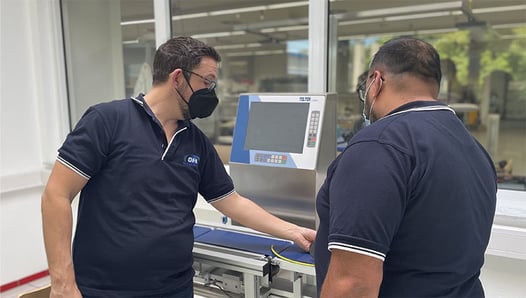 CASSEL Inspection is pleased to share inside details from a recent training event held on-site in Dransfeld, Germany, from June 20 to June 24, 2022. The training event included CASSEL representatives, customers, and partners from around the world, including CASSEL France, TELTEK Sweden, and OFI Weigh & Inspection Solutions, Australia. The training offered a more technical perspective on the operation, maintenance, and performance optimization of metal detectors and X-ray inspection equipment.
"We were excited to provide this training opportunity to give our partners a deeper knowledge of the technology and machine capabilities," stated Dennis Lehmann, CASSEL Inspection marketing. "We covered everything from product set up to maintenance, spare parts to fine-tuning operations to optimize performance. Ultimately, the value was being together—listening to and asking questions, and learning how to get the most out of the inspection machines."
Unlike virtual training that had been offered previously, the on-site event allowed all participants to collaborate with hands-on training, and gain a deeper understanding of the technology and functionality of the machines.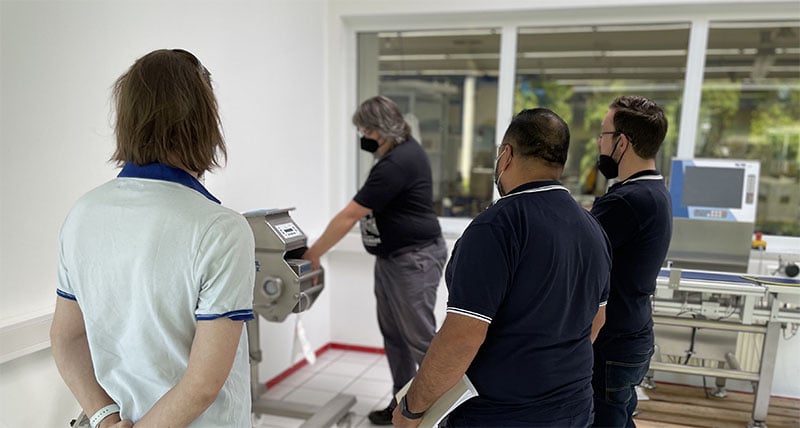 The training offered an in-depth look at machine operation and optimization, and it explored emerging markets and revealed opportunities for growth based on the advancements in metal detection and X-ray inspection technology.
"My expectations were fully met," recalled Darren O'Flynn, managing director of OFI Weigh & Inspection Solutions. "It was important to learn more about the CASSEL units from a technical perspective, not just from a salesperson's perspective. Learning what the devices are capable of opens up new possibilities for our market."
The biggest takeaway from the event was the participants' ability to use the acquired knowledge immediately in practice to optimize the performance of metal detection and X-ray inspection machines with existing customers.
"When a worldwide group of technicians get together in one place and share their experiences, it's helpful for everyone involved," concluded Darren.
Please contact our team today to learn more about future CASSEL Inspection training opportunities.