Impact of Food Contamination on Brands
Consumer safety is the cornerstone of every strong brand and leading business. Consumers not only expect food and beverage products to be safe, they rely on the companies that process and package those products to assure quality and safety. That means physical contaminants, in the form of foreign objects, must be detected and removed in production prior to shipment.
To produce and sell food products today, it is critical to fully understand how to specify, select, and use product inspection systems to fully support your quality policy and thus, your customers.
This comprehensive page and reference guide provide a high-level overview of how food safety issues can affect brands, and the steps brands can take to reduce and eliminate physical contaminants in food and beverage products.

Impact of Food Contamination on Brands (2023)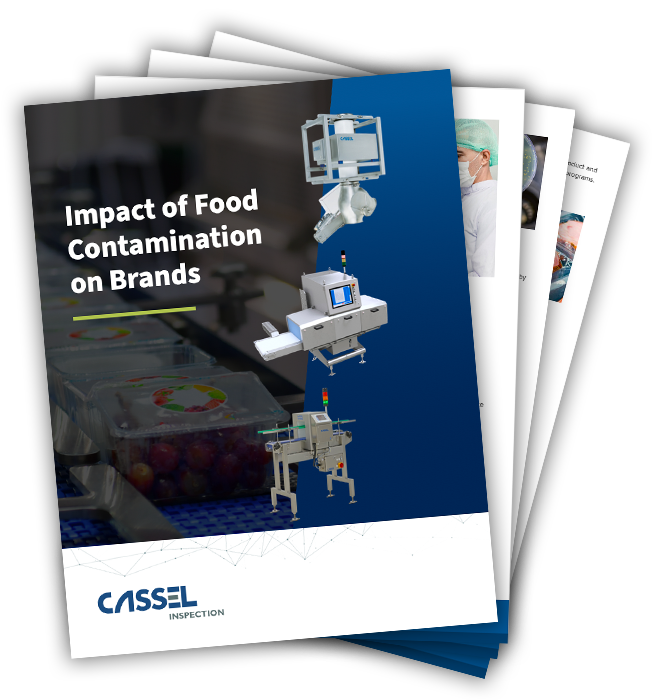 Why Does Protection from Physical Food Contaminants Matter to Brands?
While consumer protection is the top concern, creating a culture of food safety also protects the company itself.
Product recalls are very expensive, and the costs of damage to brand reputation and lost future sales can be incalculable.
To successfully protect packaged goods in the food and beverage industry from physical contaminants, companies create policies based on government or industry standards and regulations.
These policies rely on selecting the optimum detection technology to eliminate the most likely hazards in a cost-effective manner.
They ensure ongoing compliance via auditing and data archiving.
In some cases, retailers serving the consumer have developed their own detailed codes of practice that must be met by producers as a condition of business.
Protection from physical food contamination makes good business sense, and it all starts with an understanding of food safety.
What is Food Safety?
Food safety refers to the conditions and practices describing food handling, preparation, and storage to preserve quality and prevent physical contamination and food-borne illnesses.
It is in everyone's best interest to ensure that food products purchased are safe to consume, and free of unintended contaminants that could cause illness or injury. So, in effect, food safety programs are a sort of public-private partnership. On the public side, for example, the U.S. Department of Agriculture Food Safety Inspection Service oversees meat and poultry production, and the U.S. Food and Drug Administration (FDA) oversees production of produce and processed foods.
On the private side, food and beverage producers create food safety programs that aim to prevent food supply contamination. They follow sanitary handling processing protocols and use various methods to detect and correct potential contamination as early as possible in the production process. For this reason, the rules and regulations that govern these programs vary by location as well as the product manufactured or service provided.
Many causes of food contamination are disease-related – bacterial infections of salmonella, listeria, E. coli, or botulinum or the presence of hepatitis A virus. However, physical contaminants can come from a wide variety of sources. In the past decade, recalls have been triggered by findings of:
Bits of hard plastic
Bone fragments
Food-grade rubber pieces
Pieces of metal
Glass, stone and other objects can also pose dangerous contamination risks.
A Summary of Food Safety Statistics and Examples
The World Health Organization says unsafe foods cause more than 200 different diseases—some minor, some lethal. In the U.S., the Centers for Disease Control says about 1 in 6 Americans get sick from contaminated food or beverages every year. The annual financial cost of foodborne illnesses and foreign object contamination in the U.S. runs well into the billions.
Regardless, for food and beverage brands, just one recall is all it takes to do lasting damage.
Products recalled in the past decade include:
Meat (beef or pork)
Poultry (chicken or turkey)
Ready-to-eat salads
Raw flour
Baked good mixes
Vegetables
Frozen berries
Soft raw milk cheese
Prepared cheese dip
Refrigerated cookie dough
Soy nut butter
Eggs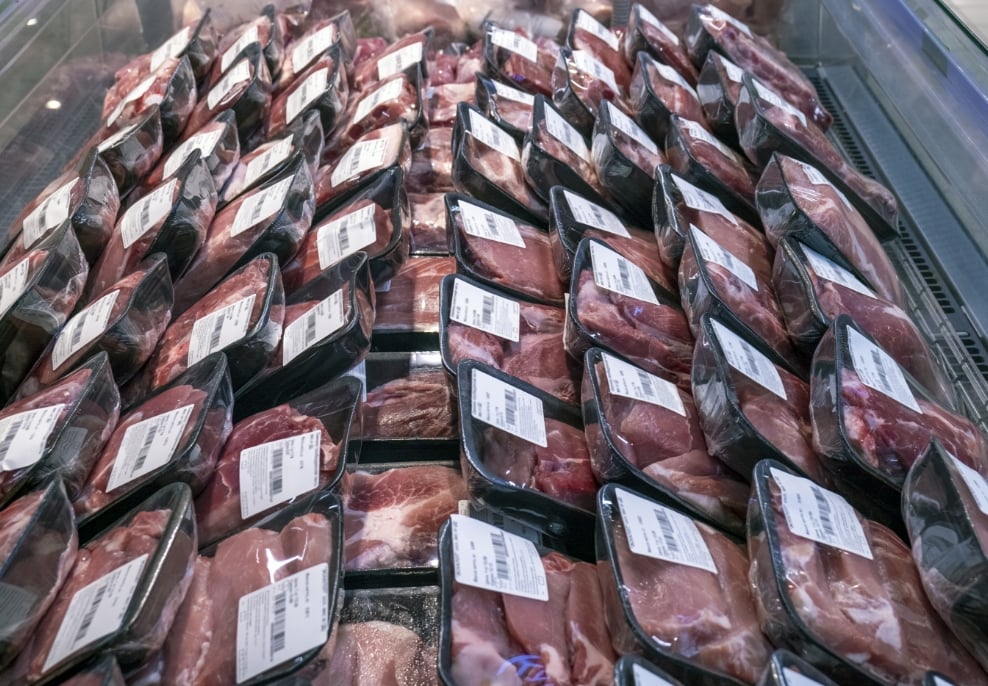 Food Safety Overview: The Principles of HACCP
Hazard Analysis and Critical Control Points (HACCP) is a systematic approach to hazard identification, risk assessment, and control. It originated in the 1960s, when the U.S. National Aeronautics and Space Administration (NASA), the Pillsbury Company, and the U.S. Army Laboratories collaborated to ensure safe food for upcoming space expeditions.
In the early 1970s, a safety incident with baby food manufactured at Pillsbury resulted in the company implementing a secure product safety system to minimize the likelihood of another product recall. Pillsbury then collaborated with the U.S. Food and Drug Administration to create and present the first training courses designed to educate producers on this new quality framework. Since then, the seven basic HACCP principles have become the basis of international food safety policies and regulations worldwide:
Conduct a hazard analysis
Determine the critical control points (CCPs)
Define critical limits
Select monitoring procedures
Design corrective actions
Create verification procedures
Establish record-keeping and documentation processes
To explain by example, let's look at how to apply these principles at a hypothetical packaged cereal manufacturer.
Sample HACCP Analysis
| | | |
| --- | --- | --- |
| | HACCP Step | Process and Possible Conclusions |
| | Conduct a hazard analysis | Look at ingredients, production process and packaging approach. Metal objects are most common and cannot be 100% eliminated. |
| | Determine the critical control points (CCPs) | Metal contamination is possible at many steps in the process. To reduce scrap/rework, detect it in cereal production and at the end of the line after packaging. |
| | Define critical limits | Based on technology and risk, metal volume >= to a 2 mm sphere must be controlled. Tighter limits depend on the product type, detection system and cost, but they could result in higher false rejects. Three types of metal are commonly tested: Ferrous metals (iron), Non-ferrous metals (brass, copper, aluminium, and others) and Stainless Steel (Fe, Nfe and SS). |
| | Select monitoring procedures | Install a gravity metal detector immediately after forming/baking bulk cereal. Due to packaging (some metallized film used) X-ray inspection will be installed at the end of the line to assure no contaminants are inside a bag/box. |
| | Define corrective actions | Destroy product with random contaminants. If too many consecutive products are rejected, shut down to determine root cause. Also quarantine recent production to reinspect/scrap when possible. |
| | Create verification procedures | Set-up a process for on-line audits using Fe, Nfe, and SS samples defined as your limits. Run audits at the start of production and once every hour. If an audit fails reinspect or scrap production since the last successful audit. |
| | Establish recordkeeping and documentation processes | Set up a system to capture CCP data, and if available utilize built-in HACCP reports. If possible, use built-in software to time, execute and record audits too. Save the data periodically to a server for future analysis if needed. |
Overview of Global Food Safety Standards
HACCP forms the core of numerous food safety standards around the world. These standards range from high-level guides to extremely detailed specifications created by standards bodies, government, industry, food producers, and retailers. Requirements can vary by region, food product/package, and producer.
It is critical to understand which standards apply to your production lines and how the vendor supplying your metal detectors or X-ray system can help you meet them. Ideally, this is done before purchase, so you are not forced to retrofit or replace non-compliant systems.
Note there are many commercial trainers and auditors around the world that can help ensure you are meeting the right standards in the best way possible. If you need assistance, CASSEL Inspection can assist you.
How Brands Can Minimize the Risk of Physical Contaminants
Best practices call for companies to adopt a formal action plan which recognizes that food quality and food safety go hand-in-hand. This ensures consistent execution and provides a framework for ongoing success. A plan designed to ensure food safety and protect brand reputation typically includes these elements:
Knowing the food safety standards that apply to your production lines
Controlling package quality to ensure the product never comes in contact with contaminants that could degrade quality or safety
Stress compliance tracing
Visual inspection
Food scale hygiene and maintenance
Use of checkweighers for verification
In addition to the above food safety steps, foreign-body detection equipment is critical to ensure food and beverage safety and avoid the costly negative consequences of a product recall. Visual inspection is not sufficient to detect all types of foreign objects, especially since contamination can occur at so many touch points during the production process.
Metal detectors and X-ray inspection systems are the most common CCPs for physical contaminants. These tools use the latest technology and automation to effectively—and cost-effectively—do the work humans cannot. Metal detectors can identify ferrous and non-ferrous metals as well as stainless steel. X-ray inspection can identify metallic foreign objects and also glass, stone, and some plastics.
Do you want to detect up to 50% smaller metal fragments? The Shark® MultiSense™ is the right choice for your challenging application. See our new technology now.
Metal detectors and X-ray inspection machines use vastly different technologies to find foreign objects, so choosing the right solution depends on factors including:
Characteristics of the food
Possible types of contaminants
Minimum size to be detected and other control limits you set
Likelihood of detection
Where in the line the CCP is installed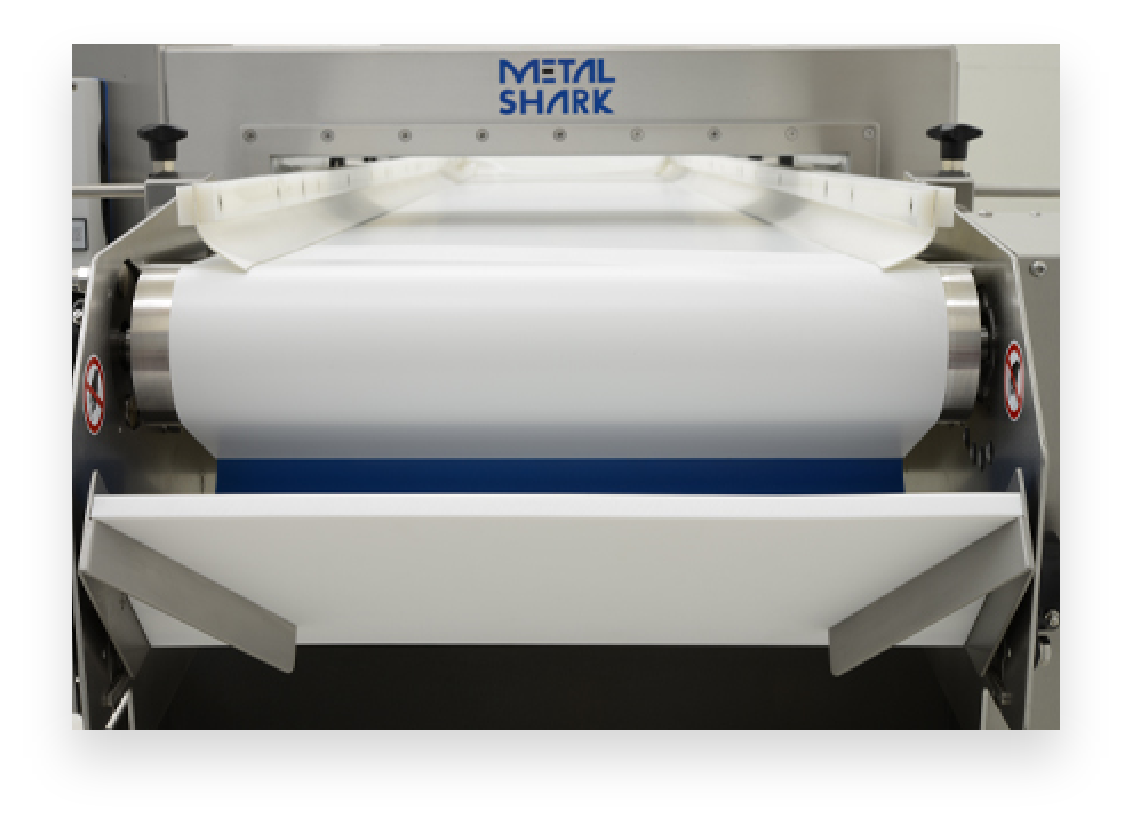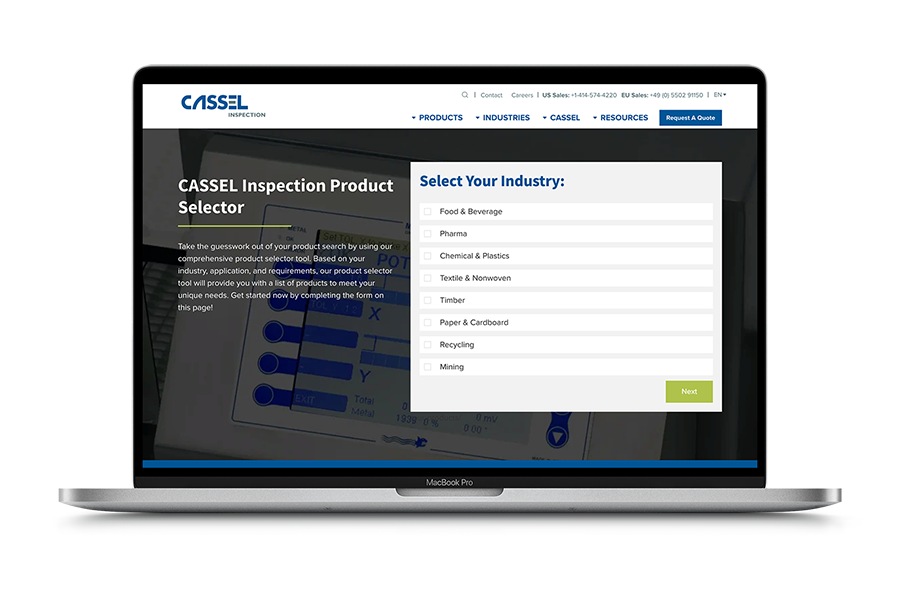 So, which type of physical contamination detection should you use?
With so many factors to consider, CASSEL Inspection's Product Selection Tool can help you make the right decision.
If in doubt, work with your product inspection vendor to run tests using both technologies to compare performance. Review overall lifecycle cost, too. Then you can make an informed decision. Note that some high-quality retailers/customers may demand that X-ray inspection be used for the ultimate in brand protection.
Multi-faceted food safety programs that mitigate risk cost money. But the cost of prevention easily outweighs the multiple, serious ramifications of food product recalls:
Immediate direct expenses related to the recall, including corrective action and lost sales
Corporate embarrassment and brand reputation damage
Loss of confidence from consumers and supply chain customers that could result in lost future sales
How X-Ray Inspection Can Help Physical Contaminant Detection
X-ray inspection is now common practice throughout the food and beverage industry worldwide. It is a safe, effective method of detecting physical contaminants from metals to glass, ceramics, and dense plastics. X-ray inspection machines can detect objects in packaged foods even if the packaging itself contains metalized films or foils that can cause false readings with a metal detector.
In addition to food safety protection, X-ray inspection can also confirm:
Fill level accuracy

Sufficient product roundness

Sufficient product count

Ripeness (in some products)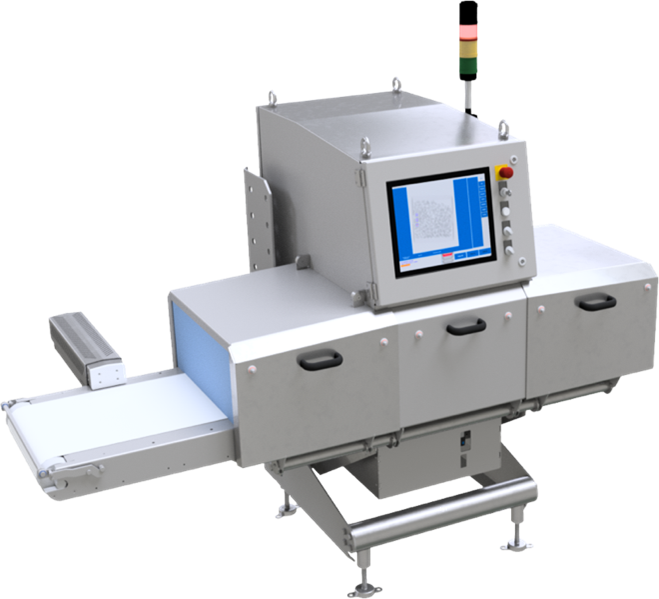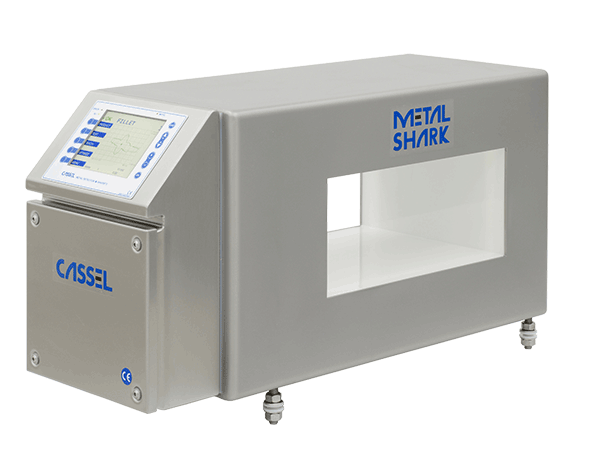 How Metal Detection Can Help Physical Contaminant Detection
Metal detectors that serve the food and beverage industry provide benefits beyond exposing foreign objects during production:
The speed and accuracy of automated detection can eliminate the need for visual inspections
CASSEL Inspection's metal detectors instantly alert and eject contaminated products to keep production lines moving
The presence of high levels of micro-metals can serve as an early warning of impending production equipment problems, allowing for maintenance or repair before a breakdown occurs
CASSEL food industry detectors meet IFS, BRG and FSMA standards
To assure long-term operation, CCPs must be regularly audited. This requires periodic testing throughout the day, using all of your standard contaminants to ensure 100% detection.
CASSEL Inspection employs a Performance Validation System (PVS) test in its metal detection and X-ray inspection software to fully support correct auditing. This software can be set to alert an operator when an audit is needed, display the audit results, and automatically save summary data as an audit trail. It will also alarm when an audit fails, requiring technical intervention.
But what happens if a CCP is changed prior to a suspected contamination and subsequent investigation? How can you be assured the data is always available?
The best way to safeguard your inspection data is to regularly archive it for easy access. The CASSEL Inspection Sharknet software does exactly this and more. It can generate statistical reports for any period, on any line, and store data in an SQL database so you can query on your own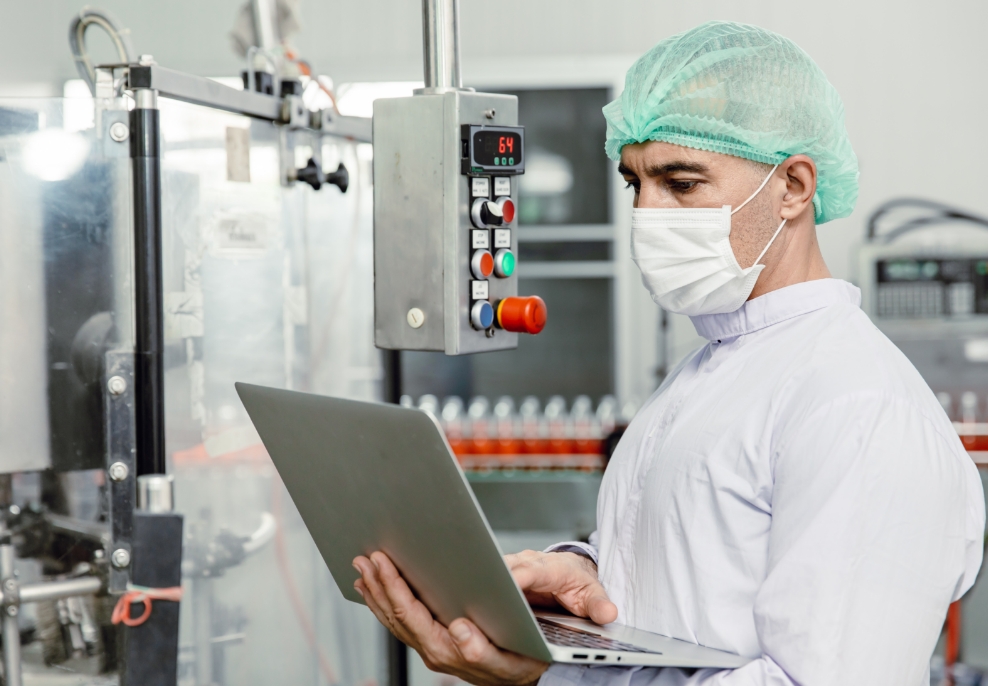 One critical point: having a metal detector or X-ray inspection system on your line is not enough. Make sure whatever CCPs you select can fully support these critical elements of HACCP.
Ensuring food safety demands more than the installation of a simple metal detector. It requires thought, diligence, documentation, analysis, and continual improvement. Remember that foreign object detection technology is constantly evolving, so upgrade and replacement may be required periodically. The good news is your product inspection supplier is ready and able to help you in this regard, assuring whatever standards you must meet can be achieved or exceeded at a reasonable cost.
Food and beverage brands do everything possible to deliver quality and safety to customers. That means creating a multi-prong food safety program and using the latest tools to catch and immediately reject products that show signs of physical contamination. Metal detectors and/or X-ray inspection are crucial for success.
In addition to those bottom-line corporate benefits, presenting reliably safe products to consumers builds long-term brand trust.
Maintaining consistent quality ultimately saves time and money and mitigates risk through greater processing efficiencies and monitoring.
Key Takeaways on Brand Reputation and Product Safety
To protect your brand reputation and overall product safety in the food and beverage industry, consider these key takeaways:
Consumers and business customers expect quality and safety.
Adopting the right metal detection and/or X-ray inspection equipment helps ensure you can deliver on your brand's promise of product safety.
Following food safety best practices also protects your brand's reputation by dramatically reducing the risk of a product recall.
Thorough inspection and detection is an investment that produces priceless returns.

Interested in learning more? Review our Product Selector Tool to find the right option for your production line, or Request a Quote to inquire about a specific CASSEL Inspection product.