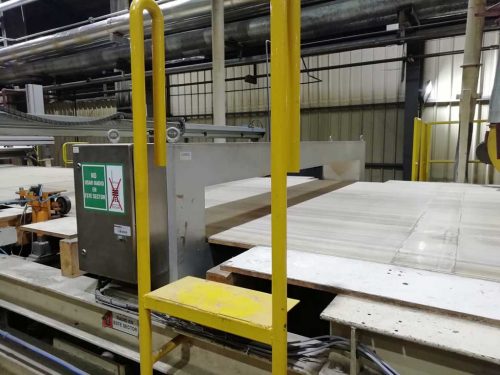 Metal detector BIG pba in San Pedro de la Paz gets first update
This year, one of our oldest devices got an update and we feel we should celebrate. Why? The metal detector BIG pba has been in use at Masisa in San Pedro de la Paz in Chile for 25 years. In all these years it has never needed any maintenance or repair.
Masisa is one of the largest chipboard manufacturers in South America. The company produces high-quality wood-based solutions for the global furniture industry: "We develop a business of solutions for furniture and interior spaces, sawn wood and MDF moldings in Latin America, which also has productive and forestry capabilities that complement our value offer. From our industrial operations in Chile, Mexico and Venezuela, forests in Chile and Argentina, and commercial offices in Peru, Ecuador and Colombia, we seek to transform the spaces of our clients." Product quality is of course first priority for Masisa.
Masisa uses CASSEL metal detectors to protect its machines and the quality of its products. Metal contaminants in the so-called wood cake can press unevenness into the metal belts of the presses, which form the wood pulp into flat plates. The result is uneven chipboards, which become unsuitable for the furniture industry. The repair of such a press is expensive and can quickly cost half a million euros. The Masisa plant in San Pedro de la Paz has been testing its boards for 25 years with a METAL SHARK BIG pba for metal contamination, flawlessly and without maintenance.
"We thought, we had to buy a new detector, but we only had to do a little update. It was easier than we thought."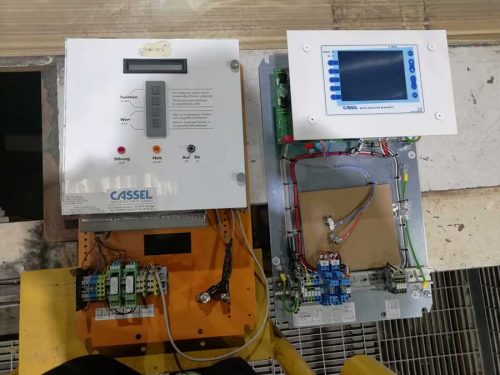 Now Masisa has decided to improve its product inspection systems and was surprised. "We thought, we had to buy a new detector, but we only had to do a little update. It was easier than I thought", says Marcelo Carrión, Electrical Maintenance Chief with Masisa. A technician on site removed the detectors old control unit and installed a new one with only telephone support from our certified CASSEL partner Patrick Industrial EIRL. CASSEL technicians did the software update remotely.
The large BIG pba sensor built around the conveyor belt can continue working with the new software. "Our detectors are solidly built. This BIG pba can work for another 25 years", CASSEL technician Christoph Wichmann is certain. This means that there are no costs for traveling by the technicians or for a new sensor. Just as important is, that the conveyor does not have to be dismantled and production is only interrupted for a short time.
We are happy that Masisa has been able to rely on our equipment for 25 years – and a little bit happy to have heard from one of our first units after such a long time. Now we want our BIG pba to do its job just as reliably as before for the next 25 years.
Looking to upgrade your METAL SHARK metal detector?
Ask our service professionals. They will be happy to help you match your equipment perfectly to your products.