"CASSEL Inspection offers reliable and durable high-tech inspection machines that allow my team to act as a bridge bringing the world's modern technologies to Vietnamese businesses."

- Bui Van Ha, Director, Van Lang Company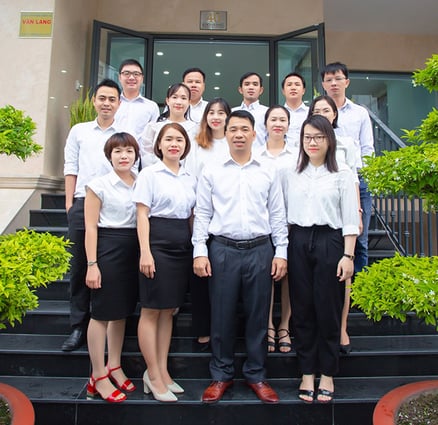 As a distributor in the cashew industry since 2015, Van Lang Company provides X-ray inspection systems and metal detectors to Vietnamese cashew processors who export products to North America, Europe, China, the Middle East, and Russia.
"We work with each cashew processor to analyze the possible hazards and develop a control plan matched to their unique production environment," stated Bui Van Ha, director at Van Lang. "Each piece of equipment we place for our customers is selected because it is suitable for their requirements and the products they wish to inspect."
But Van Lang is more than just a distributor—they are an industry innovator.
That's because Van Lang has an innovative approach to inspection. The distributor has mastered the inspection needs of the cashew industry by combining the power of both X-ray inspection and metal detection to pinpoint and eliminate both soft and hard contamination at strategic points of production.
In fact, they offer three standard packaging line set-ups with a proven track record of success. Based on the market the final product is intended for and the types of impurities present, Van Lang designs a unique inspection line that can include a single metal detector, a metal detector and an X-ray inspection system, or two metal detectors and one X-ray inspection system.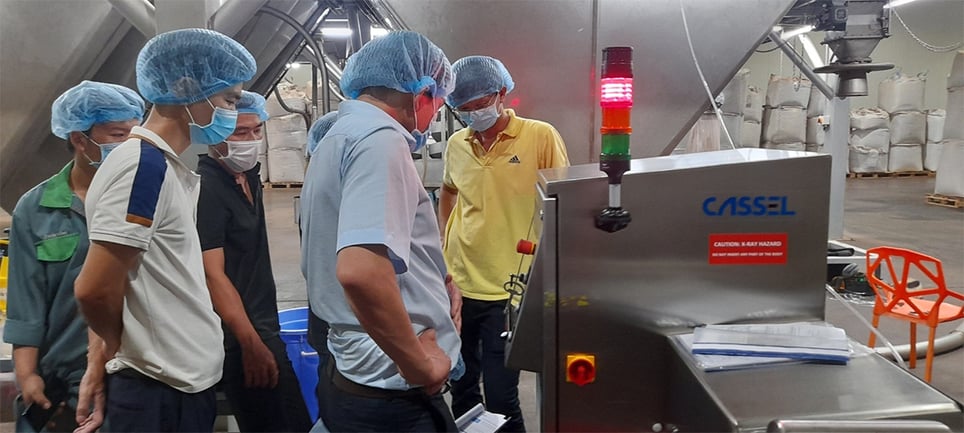 "Our customers trust our experience and reputation to help them find the right inspection solutions," commented Van Ha. "Our approach is unique, and we find success because we understand our customer's pain points and use CASSEL Inspection machines to help us meet their critical needs."
Van Lang's customers follow international standards and guidelines, including International Organization for Standardization (ISO), Hazard Analysis Critical Control Point (HACCP), and British Retail Consortium (BRC), to name a few.
The cashew processors need inspection systems that identify physical contaminants such as ceramic, glass, stone, metal, plastic, and rubber.
"To meet the demands of our customers and offer flexibility in both options and price, we have found success working with CASSEL Inspection," said Van Ha. "CASSEL Inspection mirrors our company's values of trust, quality, and professionalism. I know I can count on the inspection machines to perform as designed and satisfy the needs of our customers."
In terms of performance, the cashew processors have reported excellent feedback on how CASSEL Inspection systems meet their detection requirements:
A metal detector that can detect: Fe: 0.8 mm / SS: 1.0mm / NFe: 0.9 mm with products
An X-ray inspection system that can detect: SS: 1.0 mm / Ceramic: 2.0 mm / Soda Lime Glass: 2.0 mm
"CASSEL Inspection offers fast and courteous service and support to my team so we can offer the same to our valued customers. It's a win-win scenario for our ongoing success in the cashew industry."

- Bui Van Ha, Director, Van Lang Company