SharkNet Software: Improving Operations, Monitoring, and Maintenance
SharkNet® software is the ideal software solution for metal detectors and checkweighers, providing remote service support and centralized quality control. Available in two options: SharkNet Light which provides the user with remote maintenance, or SharkNet, the full-featured version of the connectivity software for centralized quality control, monitoring, control and data documentation, and remote management.
SharkNet software is designed to enhance overall product quality allowing operators to seamlessly track inspection machine performance and verify validation testing completion. SharkNet makes it easy to take corrective action for missed validation tests before any product leaves your facility.
If your machine operators struggle to manage quality control and validation test completion, remote operating, and report monitoring, viewing, and printing—SharkNet software can help.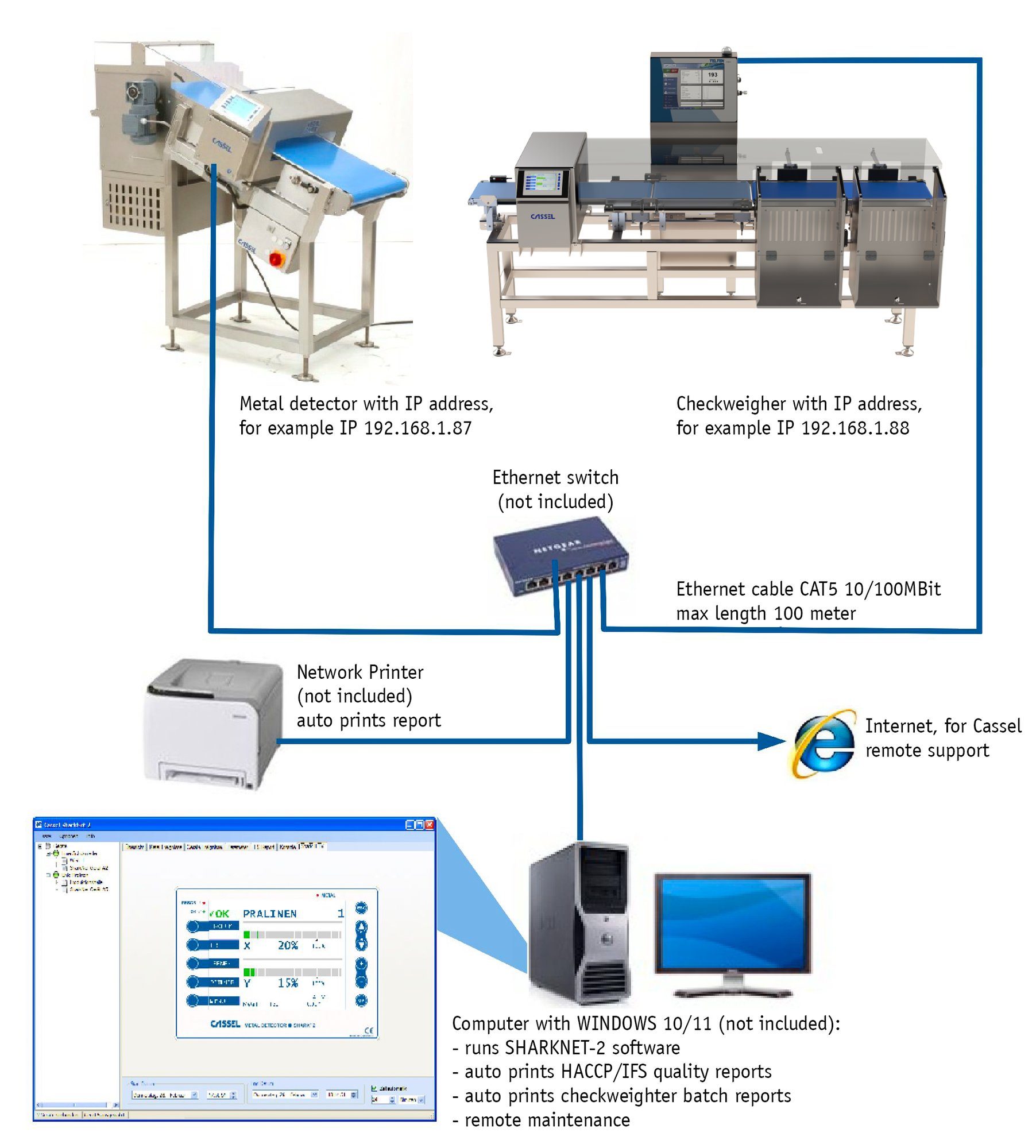 SharkNet software collects operational data points for up to 64 inspection machines (metal detectors and checkweighers), allowing operators to print defined report requests and simplify compliance reporting for:
Hazard Analysis Critical Control Point (HACCP)

Good Manufacturing Practices (GMP)
International Featured Standard (IFS)

Global Food Safety Initiative (GFSI)
Not only can SharkNet improve your centralized reporting and monitoring capabilities, but it can also save you time, money, and resources.
Advantages of SharkNet Software
SharkNet software runs with Windows software and is designed to enhance product quality, data logging, and auto-reporting capabilities. With centralized monitoring, machine operators can view and report machine data with an easy-to-use interface and platform.
Additionally, SharkNet software offers tremendous operational versatility. Operators can remotely control the inspection machines and alter settings or log in from an external location via the Internet to perform system updates and maintenance.
SharkNet Software Overview
SharkNet software is designed to help operators better manage quality control, monitoring, reporting, and maintenance, including the ability to:
Verify validation test completion
Collect data from up to 64 inspection machines (metal detectors and checkweighers)
Offer real-time system monitoring
Provide automated reporting for all connected machines
Allow operators to copy settings from one machine to another
Provide backup data
Allow for remote maintenance and machine updates
SharkNet Light Software Overview
SharkNet LIGHT for metal detectors only is designed specifically as a service tool. It allows CASSEL Inspection service engineers the ability to access and update inspection machines as required.
Learn more about SharkNet Light in this video.
For Metal Detectors, SharkNet Can:
Perform remote support and maintenance for improved machine troubleshooting

Track and manage events (Errors, Settings, PVS, On/Off)

Review and manage the operating state of connected units
Create and manage a Report Wizard for frequent auto reporting

Pull statistics reports, including sum of metal events, signal strength histogram, sum of PVS events, metal events per product, and more.
Sample of Metal Detector Statistical Reports
Statistics Reports - Sum of metal events (MD)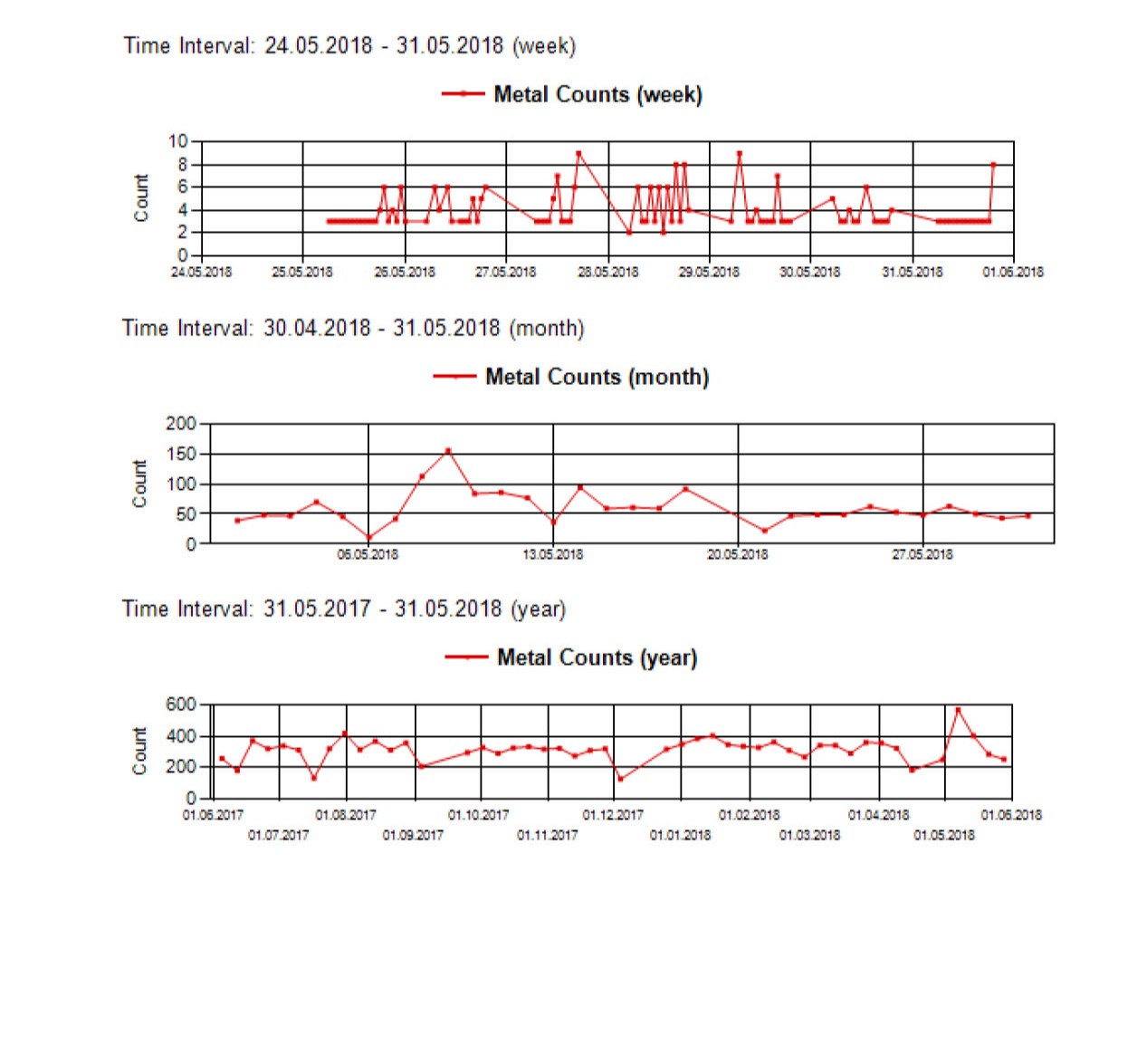 Statistics Reports - Histogram mV (detection strength) (MD)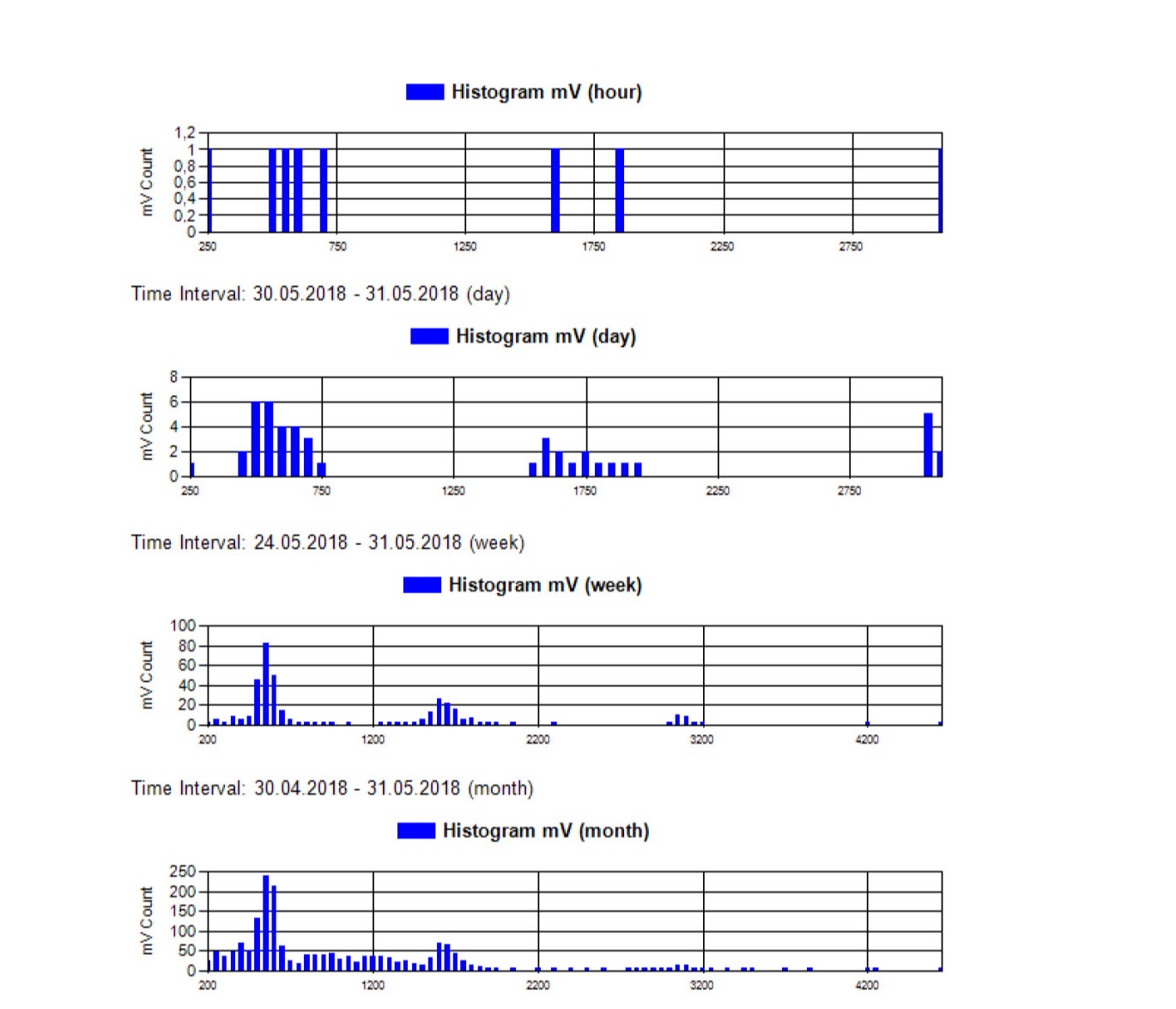 For Checkweigher Machines, SharkNet Can:
Provide a detailed overview of current product weights, including diagrams, weight distribution, statistics, weight per batch, and batch start and end

View historical batches and historical detailed weights of each product
Print batch reports automatically

Perform calculation of too much product (giveaway)
Sample of Checkweigher Weights Screen Dashboard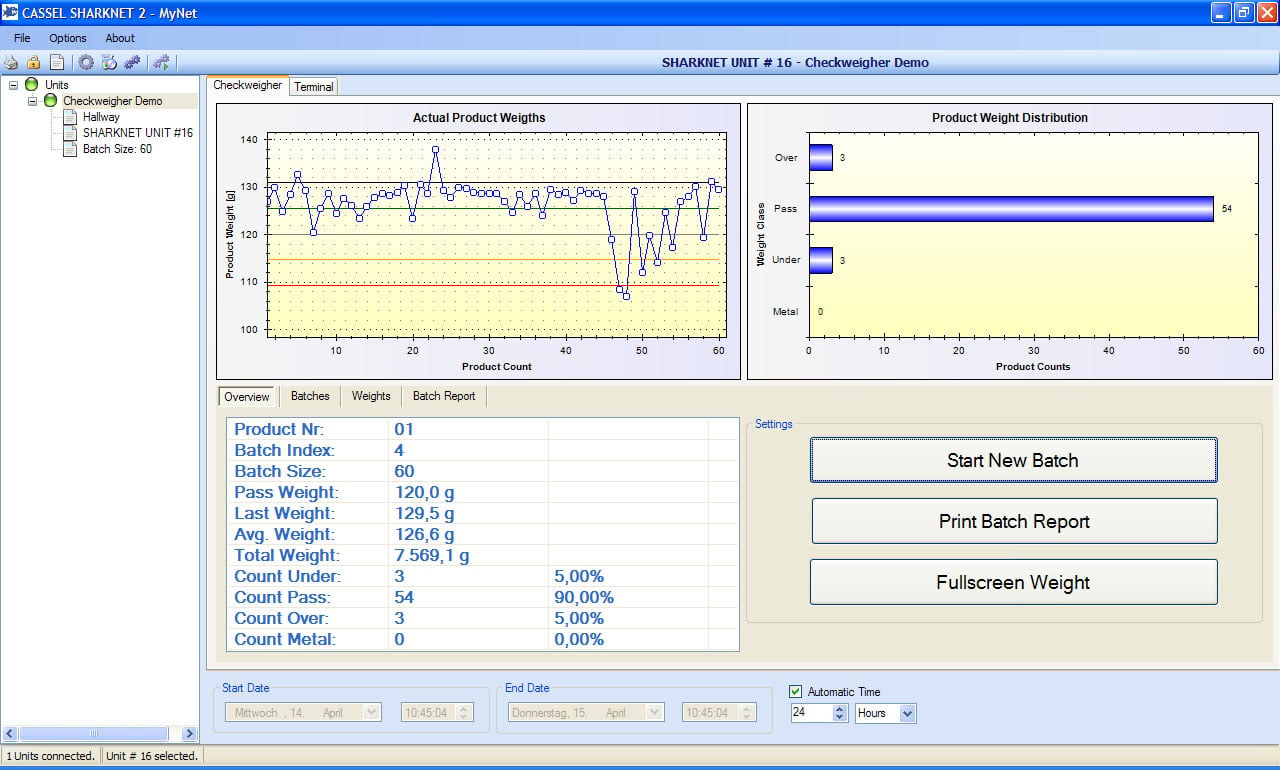 Centralized machine monitoring, reporting and remote maintenance can help your team better manage and control your metal detectors and checkweighers.
With automated reporting capabilities and an intuitive Reporting Wizard, your team can create custom reports to meet your unique requirements.
FREE
SharkNet Software Datasheet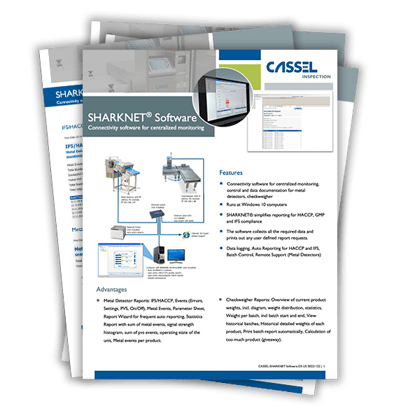 Questions? Contact our team at CASSEL Inspection now, we'd be happy to help.