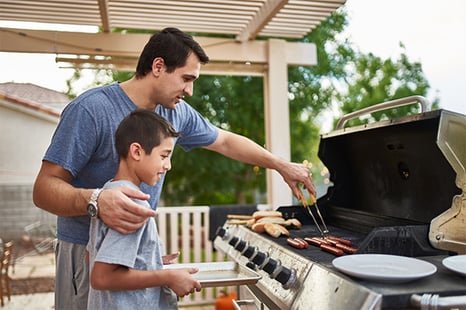 Food safety is a known priority and benefit to customers' supply chains. In the food and beverage industry, it is of utmost importance to ensure the consistency and reliability of all inspection equipment to detect and reject products with foreign contamination.
Whether you're anticipating inspection equipment requirements or not, it's vital to mitigate contaminants. This includes metal, glass, stone and other substances that may be hazardous to the consumer.
Recent Food Safety Demands For Suppliers
Some retailers located across the globe have mandated that their food suppliers have X-ray inspection systems installed in their facilities, or they may fail the periodic food safety audit tests. It is the supplier's responsibility to enhance the current inspection standards per their retailer's demands.
Companies may require at a minimum ferrous, non-ferrous, and stainless steel test standards be used for their suppliers' functionality checks.
High-end food retailers (such as Costco, Tesco, Marks & Spencer, etc.) have made similar food safety demands in years past, and it is likely more and more brands will take this initiative for better inspection and protection.
CASSEL Inspection's team understands the importance of developing a food safety program. And we can help you achieve your food safety audit expectations by working with you to develop industry appropriate inspection capabilities.
Take a closer look at how food safety issues can affect brands, and the steps brands can take to reduce and eliminate physical contaminants in food and beverage products.
Next Steps For A Protection Plan Against Foreign Contaminants
If you are a food and beverage supplier, we recommend that you contact a food inspection expert. Our team has the capability to spec and supply industrial X-ray inspection or metal detection that fulfills retailers' requirements.
We can help you develop a program with the following benefits:
Fulfill retailers' operational requirements
Reject physical contaminants from your processed foods
Reduce unnecessary waste
Protect your reputation and brand
A product selector tool can help you determine what inspection equipment is right for you.
Frequent validation testing must be performed on all inspection equipment.
Knowing the Value of Industrial Inspection Equipment
How X-Ray Inspection Can Help Physical Contaminant Detection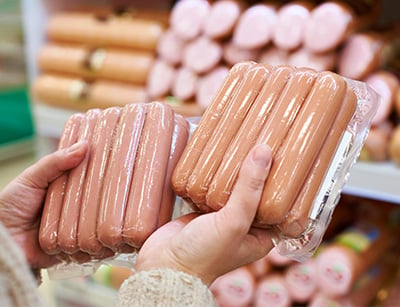 X-ray inspection is now common practice throughout the food and beverage industry worldwide. It is a safe, effective method of detecting physical contaminants including metals glass, ceramics, and dense plastics. X-ray inspection machines can detect objects in packaged foods even if the packaging itself contains metalized films or foils that can cause false readings with a metal detector.
In addition to food safety protection, X-ray inspection can also confirm fill level accuracy, proper product shape, sufficient product count, and ripeness (in some products).
Learn more about X-ray inspection in the food and beverage industry now.
How Metal Detection Can Help Physical Contaminant Detection
Metal detectors that serve the food and beverage industry provide benefits beyond exposing foreign objects during production:
CASSEL Inspection's metal detectors instantly alert and reject contaminated products to keep production lines moving
The presence of high levels of small contaminants can serve as an early warning of impending production equipment problems, allowing for maintenance or repair before a breakdown occurs
CASSEL food industry detectors meet IFS and FSMA standards, with optional BRC compliance
There is high value in the equipment investment which, in turn, will allow you to meet your quality audit expectations.
Get more information now on how metal detectors support food and beverage industry safety.
No matter the current status of your food safety program, CASSEL is equipped to provide a custom solution to your unique product needs and preferences for enhanced protection you can rely on.
Learn more about CASSEL Inspection's service and overall capabilities for your business by contacting us today.