"CASSEL Inspection metal detectors can detect particles down to 0.8 mm, which no other brand can do." - Rico Pollo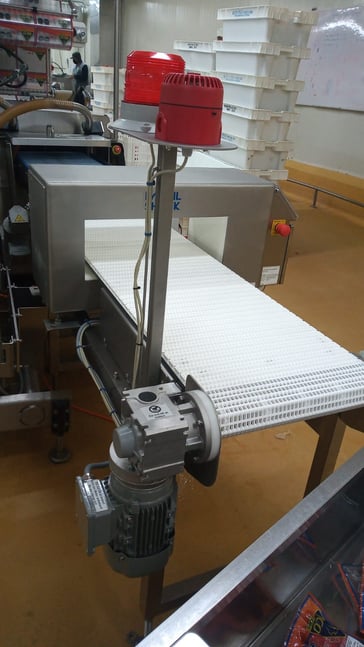 With 50 years of experience in the food industry and famous for sausages and chorizos, Rico Pollo, based in Peru, is an industry leader in quality and customer service
Rico Pollo products are well-known nationwide for both quality and consistency. The brand has several grocery stores, services grocers and restaurants, and uses modern and traditional distribution channels throughout the region.
A focus on exceptional quality is what drove the leaders at Rico Pollo to initiate complete and thorough food inspection in the production line.
"Metal detection is a critical priority to ensure our product is safe for our end users and our direct customers," said Engineer Oswaldo Acevedo, Production Manager, Rico Pollo Sausages Plant. "The use of CASSEL Inspection metal detectors throughout our production line means we can be confident that our products are safe and free of physical contaminants."
Inspection Solutions for Ferrous and Stainless Steel Particles
Following the Foods Hazard Analysis and Critical Control Point (HACCP) principles, the team at Rico Pollo tests for both ferrous particles and stainless steel particles using CASSEL Inspection metal detectors.
The team relies on CASSEL Inspection's metal detectors to monitor for contaminants at critical points in the food production process, including when raw material enters the grinder machine, liquid paste puree, and at the end of packaging.
"CASSEL Inspection metal detectors can detect particles down to 0.8 mm, which so far is not done by the competition," stated Acevedo.
Rico Pollo produces and inspects the following products:
Sausages
Chorizo
Ham
Mortadella
Hamburger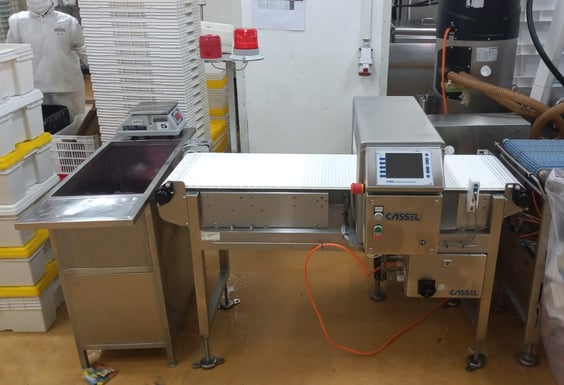 CASSEL Inspection is proud to partner with Rico Pollo in its mission to provide exceptional products to grocers and restaurants across South America.
Product and Service Excellence
The Rico Pollo team agrees that what really stands out about CASSEL Inspection is not only the precision of its inspection machines but the after-sales service and reliability.
Rico Pollo is at the forefront of advancing food production in South America with the use of technology in the production process. Integrating metal detection inspection systems into production is a good fit for its business mission and ensures product quality and reliability for customers.
With over 28 years of experience working with food manufacturers around the world, CASSEL Inspection understands the unique challenges of ensuring quality in food and other production environments.
CASSEL Inspection provides inspection equipment that can add protection to any stage of production, from incoming raw materials to finished stock.
Custom-designed for your production line, CASSEL Inspection equipment integrates smoothly into your existing setup, increasing operational efficiency while providing a layer of protection and quality assurance.
Quick Links: