Pack Expo Las Vegas 2023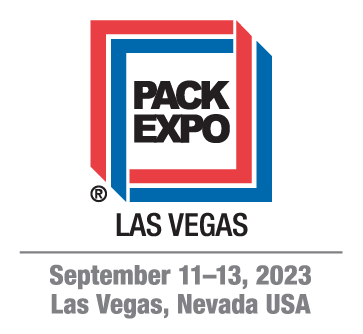 Come see the latest in Metal Detection and X-ray Inspection at booth 6378.
Protect your consumers, your production machinery, and your brand when you choose an inspection system from CASSEL Inspection.
A Metal Detector for Every Application
We want to hear about your inspection challenges and find the right system for you. Stop by and visit with the metal detection experts. With close to 30 years of experience working with manufacturers around the world, we understand the importance of having reliable and accurate metal detection systems that prevent damage and ensure product safety.


Demo the new Shark™ MultiSense™ Metal Detector: Challenging Products Accepted
Stop by for a demo of the system that improves food safety by detecting up to 50% smaller metal fragments than other solutions.
Do you have a product with higher effect such as seafood, chocolate, and frozen products which require a higher sensitivity? We are excited to showcase our latest innovation, the new Shark™ MultiSense™ metal detector with multi-frequency detection for challenging applications.
Industrial X-ray Inspection Equipment
Designed to integrate into your existing production line, our X-ray inspection systems deliver a layer of protection and quality assurance without interrupting efficiency. Our German-engineered systems are designed to operate 24 hours a day, 7 days a week. You can rely on CASSEL's exceptional products and service.
We provide metal detection and X-ray inspection equipment that can add protection to any stage of production, from incoming raw materials to finished stock.
Demo Our Inspection Solutions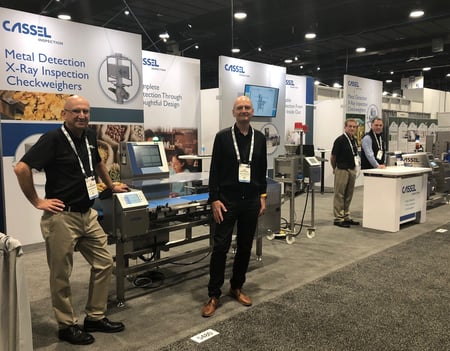 If you are attending Pack Expo Las Vegas 2023, you don't want to miss the opportunity to see our metal detectors and inspection machines in action.
Stop by booth 6378 to demo our industry-leading inspection solutions and talk one-on-one with our product experts. In addition to the Shark MultiSense we will have the following on display:
Metal SHARK BD + C80 COMBO - Our metal detector with TelTek checkweighter for reliability at high production speeds.
Metal SHARK GF - A gravity feed system that reliably detects metals in free-falling goods.
XRAY SHARK XD38 - An X-ray inspection system for packaged and unpackaged goods to detect high density materials.
Register for FREE using the complimentary code: 21Q49
Add CASSEL to Your Show Planner

Meet the Team
Our dedicated team is gearing up for Pack Expo 2023. They are passionate about quality control packaging and look forward to exchanging ideas, sharing insights, and collaborating on finding the most effective solutions for your unique packaging challenges. Join us for an unforgettable experience that will transform how you approach quality control.
Paul Payerle, USA Commercial Leader

Paul has worked in the packaging industry for more than 40 years in a variety of roles. For the past 12 years, he has been focused almost entirely in the field of product inspection. Paul worked for several years as a sales leader with a global manufacturer in the product inspection business. Since early 2020 he has served as Commercial Leader for CASSEL Inspection. Paul's primary role is to develop and grow CASSEL Inspection's metal detection, X-ray inspection and checkweigher product lines in the North American market.

Michael Brandes, Business Development Manager

Michael Brandes is a seasoned professional with more than 35 of experience in the packaging industry, focusing over 22 years in the field of product inspection. As the Business Development Manager for CASSEL Inspection since 2020, he leverages this extensive background to boost business growth in the western US. Michael's in-depth knowledge of the industry and understanding of cutting-edge technologies positions him to best serve his channel partner and customer relationships. His ability to align customer needs with complete inspection solutions underscores his role as a driving force behind the company's expansion and achievements.
Supporting Food Packaging and Processing Industries
At CASSEL Inspection, we understand that consumer safety is the cornerstone of every strong brand, and creating a culture of food safety is a top priority. We've created several resources to help food and beverage industry brands, producers, and packagers learn how to specify, select and use product inspection systems to support quality assurance policies.
Looking for more information?
Contact CASSEL Inspection to learn more about how we can help protect your production operation from start to finish.